3D Tic Tac Toe
€25.00 incl. VAT
| | |
| --- | --- |
| Weight | 1 kg |
| Approx. shipping dimensions | 20 × 20 × 9 cm |
Out of stock
The 3D Version of the famous game
DELIVERY – LOCAL & INTERNATIONAL Shipping
We offer global delivery services. Orders shipped outside of Cyprus are dispatched through standard postage services, which are registered and come with tracking numbers. Please note that delivery via standard postage may take up to 28 working days. Alternatively, you have the option to select express courier service for an additional cost. With express courier service, delivery times range from 2 to 7 working days depending on your location.
For international orders outside of the European Union, any applicable local taxes, clearing charges, and similar fees are the sole responsibility of the buyer. It is important to note that the clearing process and time are not included in the transit time since they are beyond our control.
Deliveries within Cyprus: We will deliver your package to the nearest Akis Express branch at no extra cost. The parcel will be made available for pickup on the same day of ordering (subject to the time of order) or by the next working day (based on your chosen location).
Additionally, we provide Door-to-Door services for an additional fee (Depending on your location), ensuring that your package is delivered directly to your specified address. The estimated delivery time for this service is typically 1-3 working days, depending on your location.
Lastly, for special occasions, we provide an exclusive chauffeur service for direct delivery, ensuring your package reaches its destination within a few hours from the time of order. The cost of this service ranges from 25 to 150 Euros, depending on your location. Please note that this service is available by phone request only.
WAYS TO ORDER
Shop online at www.themindgames.com on your desktop, tablet or smartphone.
Call us on +357 22 758844
Email play(@)themindgames.com
HOW TO PAY
Mind Games accepts payments by:
All types of cards
Direct Bank Transfer
For orders within Cyprus the payment can be made at the time of the pick up at any Akis Express branch
INSURANCE
In the rare occurrence that your order arrives in a broken or damaged condition, we kindly request that you notify us via email within 24 hours of receiving the package in order to initiate a claim.
We will then provide details for the return process.
CANCELLATIONS AND RETURNS
You may cancel your order providing that you follow the following guidelines:
Notify us of the cancellation in writing / email within seven working days of delivery.
The goods must be unused and nothing must have been opened.
We will then provide details for the return process.
Related products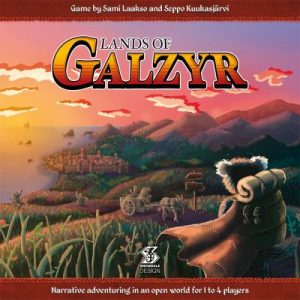 Lands of Galzyr is an adventuring game with an open and persistent world, with everyone's actions having consequences in both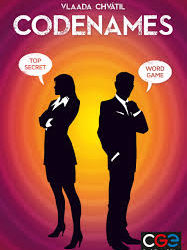 Two rival spymasters know the secret identities of 25 agents. Their teammates know the agents only by their CODENAMES. In Codenames, two teams compete to see who can make contact with all of their agents first. Spymasters give one-word clues that can point to multiple words on the board. Their teammates try to guess words of the right color while avoiding those that belong to the opposing team. And everyone wants to avoid the assassin. Codenames: Win or lose, it's fun to figure out the clues.